Shopping Basket
Your Basket is Empty
There was an error with PayPal
Click here to try again
Thank you for your business!
You should receive an order confirmation from Paypal shortly.
Exit Shopping Basket
| | |
| --- | --- |
| Posted on 17 May, 2012 at 11:37 | |
I was sat in my car outside a local super market a few months back and a guy was sticking leaflets under the wiper blades of other parked cars. After he noticed I was in my car he knocked on my window to hand me his leaflet, he was advertising his 'pressure washing service' that included roof cleaning. I asked him how much to have the roof cleaned? 
"It depends on the house boss, give me your number and i'll have a look" he says to me.
"But will that not damage the roof?" I asked,
"Not at all boss, sure have you seen the rain we're getting lately, its no different to that"
"Sure I have your number here, i'll think about it and give you a bell."
Yeah right! 
Seriously though, are people really paying for guys like this to get up on their roof (insured or not) and pressure wash years off the life of their roofs materials, and that's getting away lightly too!
Firstly, to put this fella into perspective, for argument sake his washer was a mere 3000psi. A very hard rain falls at around 2psi...
Secondly, every roof, whatever its material type is, has certain weak points. Take the concrete tile for example.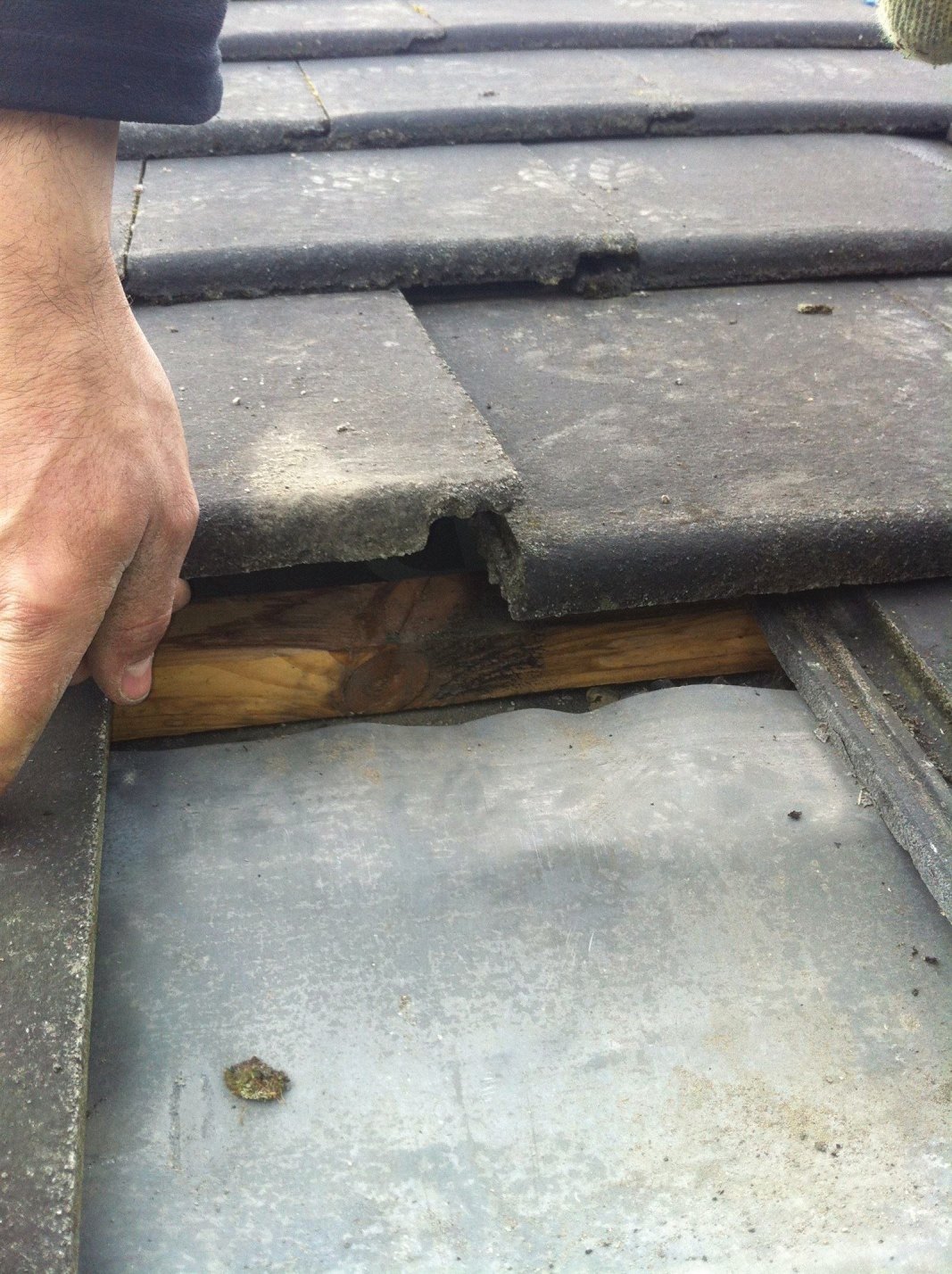 Where the two tiles meet side by side, the underside lip is often a weak point and walking wrongly on these is enough to break them, never mind directing around 3000psi of water at it. 

If the lip breaks higher than the head lap of the tile below then you have a hole, like you can see in this pic from the water marks on the timber. 

Without having to go through all roofing materials on the market concrete tiles are one of the stronger more durable ones and it doesn't take a lot to damage them.




Premature aging and exposing weaknesses are just a couple off a long list of reasons why I believe you shouldn't let a pressure washer near your roof, but unfortunately I haven't got all day.

At the same time, I do recommend you have your roof cleaned and guttering kept clear in order for everything to function correctly and water to get away safely.

We began our low pressure roof cleaning service for these reasons, and being roofers, understand the do's and don'ts involved in having a roof cleaned correctly and safely.

So to the guy with his pressure washer and knowledge of his industry...

                                                     Jog on (boss)!




  




Categories: Effects of moss growth.

0

/